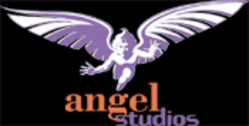 Angel Studios is a game development studio in San Diego, California. They were founded in 1998, and renamed Rockstar San Diego in 2002.
Beginnings in Baseball - 1998-1999
Edit
Angel Studios began life as a small-time games devolper in 1998. Their first game, Major League Baseball Featuring Ken Griffey, Jr. was released on the Nintendo 64 to above average ratings from critics. In addition to working on more baseball games, Angel also worked on Resident Evil 2 on behalf of Capcom.
Introduction to the Racing Scene - 1999-2002
Edit
1999 saw Angel's first big success, Midtown Madness, the world's first open-world racing game. After its critical success, Angel went on to produce Midtown Madness 2, Midnight Club: Street Racing and Smuggler's Run in 2000. Over the next two years, Angel created two sequels to Smuggler's Run and also worked on Test Drive Off-Road: Wide Open.
Rockstar San Diego - 2002 onwards
Edit
In late 2002, Angel was bought out by Take-Two Interactive, who transformed the studio into Rockstar San Diego. Under this name, the studio has developed three further additions to the Midnight Club series, as well as the critically acclaimed Red Dead Revolver, Red Dead Redemption and Grand Theft Auto V.
Community content is available under
CC-BY-SA
unless otherwise noted.